Winter is fast approaching and some thoughts on...
It is just past 5pm and already, it is getting dark. There are only a few more days of autumn left before winter hits us. July is probably the worst month here in Sydney. The cold seeps into your bones and hearts get heavy. But then August gets here and that first jasmine flower blooms and things don't seem so bad after all.  I've got Sara Groves playing on my Spotify playlist and...
New neighbours
I live on the top floor in a block of eight apartments. Right next to our block, is a similar block of eight apartments and when we look out of our apartment, we see…another apartment. It doesn't make for the best of views, looking into someone else's living space. It always feels like i'm intruding somehow or that i'm seeing something i shouldn't have seen.  ...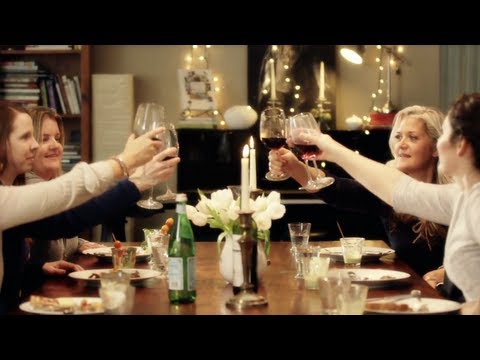 It's 4pm on a Tuesday afternoon. I just stuck my head out of the window and breathed in deeply. The air smelled of damp earth (it has, after all, been raining for a few days) and my neighbour's washing powder- clean and sweet and familiar. I love it when it's all quiet outside in the middle of the afternoon. The boys from the nearby school have gone home and i don't need...
These first autumnal days
The days, they are growing short. Everyday, i turn on the light in the kitchen a little earlier to start on dinner prep. I used to sit in the bedroom in the afternoons during summer and soak in the light that was streaming through the windows and into the room, onto the bed where i would be sitting with a book. I loved the 8.30 sunsets and the possibility of doing things at night (although almost...
Dusk
I have my 'Dusk' playlist on now. It's 8:15pm and really, it is night time. The days, they are getting shorter fast. Where it used to be light at this time a few weeks ago, now it is dark.  We are expecting some storms to come our way over the weekend and already, the winds of change have come. I am writing this by the window, which i have left open so i can listen to the wind...
1 tag
A little bit of today
Right now, the windows are open and it is quiet outside except for a car or two going past. I am sitting in my bedroom listening to a radio station from back home, thanks to the wonderfulness that is Internet radio. I am reading the archives of a new blog i found- don't you love it when you find a new blog and have the pleasure of reading about their days gone by? I do. A half hour ago, i...
1 tag
1 tag
1 tag
2 tags
1 tag
1 tag
1 tag
First swim of the season
I had my first swim of the season yesterday and let me tell you, it was COLD. There was a cool wind blowing and the water itself was icy. I think i was cold for a full hour after i got home and ended up needing a hot shower, a hot cup of tea and my winter home shoes to stay toasty. But still! It was a great to have that first swim over and done with because i build it up so much in my mind,...
1 tag
On anxiety
It is cold today and i am sleepy from having night after night of broken sleep. I go to sleep easily, so tired from dealing with and running after an almost two-year old. But about four hours later, i find myself wide awake and thinking. These thoughts (never good, productive ones unfortunately) lead to anxiety and a racing heart and then a plea to my very asleep husband to please rub my back or...
1 tag
On Maine and friendships
It is a Tuesday afternoon and the house is quiet except for the classical station playing on the radio. I look forward, as i am sure every stay-at-home parent does, to the quiet of the afternoon, when i can sit and type and eat or bake and read without a child needing something.  Today, as i was reading Joy the Baker's blog, she talked about her trip to Maine. Reading her thoughts on the...
3 tags
Some good things
Some good things: This recipe. Seriously good. Smash, the TV show. I am hooked. Also, Modern Family which makes me laugh so hard that i cry.  Bondi Beach on a beautiful spring Sunday. Stunning. Jasmine, wisteria and bright green leaves on previously bare trees. Absolutely beautiful. This book, which i read before bed most nights. It has caused me to have so many revelations about my life.  ...
1 tag
Moving rooms
Once we had returned from our trip, we made the decision to move Elisabeth to her own room. This meant that the study would now have to be incorporated into our bedroom. I was a little apprehensive about it to begin with since i am not the most comfortable with changes. What if something happened to Elisabeth overnight and we weren't right there next to her? How would she feel about having...
1 tag
Autumn
It's one of those afternoons, those autumnal afternoons that are warm enough to sit outside on the balcony without a cardigan. You know those days, where the sky is a mix of pale blue and white and the only music you need is the chirping of the birds and the soft rustling of leaves, although Bach's Air on the G String wouldn't be out of place (in fact, i've just turned it...
2 tags
Cafes
I had breakfast with Elisabeth and a friend at a lovely cafe in Five Ways, Paddington today. Five Ways is a very charming suburb and i could see myself living there, if not for the fact that the beach is a drive away. I love being a 15 minute walk away from one of my favourite beaches, Bronte and it will be very difficult to give that up, even for charm and excellent coffee. So, in no particular...
1 tag
Television
I always tell my husband that when we have our own home (we're renting at the moment), i want a television in our bedroom. I know many people who think this to be a terrible, terrible thing but to me, it is the ultimate in luxury (along with a padded headboard for the bed to make reading more comfortable, air-conditioning and a double-door fridge in the kitchen). I love watching tv in bed,...
1 tag
Savouring beauty
The days have been flying by so quickly, especially now that Elisabeth is a toddler. Every morning sees us in a rush as we get ready to walk with my husband to the train station. Elisabeth is not fond of breakfast at all so it is quite a struggle to find her something she enjoys eating, which makes mornings even harder than they already are.  It makes me think back to the days of catching a 378...
1 tag
2 tags
2 tags
2 tags
2 tags
2 tags
Sometimes, life falls apart
My heart is heavy after reading this: http://www.abc.net.au/news/2012-01-02/youtube-cancer-star-dies/3755282. I first saw Kristian when Oprah interviewed him and his wife when she was here in Australia to tape some of the shows for her final season. Like so many people, i was moved by the video he made for his wife. But i was also left to ponder on this thing called life. When Elisabeth was born,...
1 tag
Nostalgia
Two days ago, I was sitting in the study when i heard the opening lines of Don Henley's 'Heart of the Matter' on the radio in the living room. I have that song on one of my mix cds, but it is still special when a favourite song is played on the radio, don't you think? I carried my laptop and went to the living room. I sat on the couch. I listened. And my heart felt just a...
1 tag
She turned one
And decided eating and sleeping weren't important anymore. I have been so very stressed the last few days because she was barely eating anything (compared to what she used to anyway) and was waking up so many times at night. But i am breathing slightly easier now after a visit to Elisabeth's (and now mine) osteopath, and reassurance from an early childhood nurse who told me that...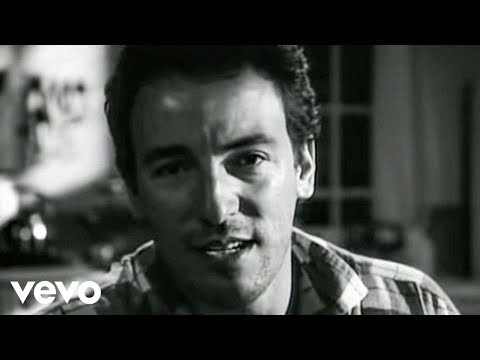 1 tag
Alone time
I had all of 15 minutes to myself this afternoon when my husband and Elisabeth went to the hardware store nearby to get a packet of screws for the bed. I had a lovely mix playing on 8 Tracks and got to sweeping and mopping the house.  I had the best time. 15 precious minutes to myself? What a privilege! I can't remember the last time i was alone at home. It must have been months ago. ...
1 tag
Life
The fragility of life confounds, saddens and inspires me all at once.
1 tag
Sunday
I love Sundays and the promise it holds for loveliness. Today, i had the good fortune of waking up at 6am to nurse Elisabeth. Now, i love to sleep in and my husband will tell you that i am not a morning person. But, as i walked into the living room to open the shutters and observe (for it was a sight worthy of observation) the way the morning light hit the wall above the fireplace, i felt my heart...
1 tag
Rabbit! →
Have you heard of Rabbit!? They're a quirky indie band i just discovered. Perfect to listen to with children, especially on a Saturday morning over breakfast. It will definitely make you smile!
1 tag
1 tag
This love
Ever since I found out I was pregnant in February of 2010, my love for my baby has been growing. When she came out of my body, pink and screaming- so alive- the love grew. Month by month, this love has been growing. From the twice weekly trips to the hospital the first few months of her life to the first time she stood up on her own to the first time she called me 'mama', this love...
2 tags
On driving alone
This evening, i was looking forward to driving on my own for the first time in a very long time. I was headed to a friend's party without my husband or daughter. I turned on the ignition and the car rattled strangely. I turned the car on and off a few times and the rattling noise was still there. I had visions of the car breaking down on a deserted stretch of road and started getting a panic...